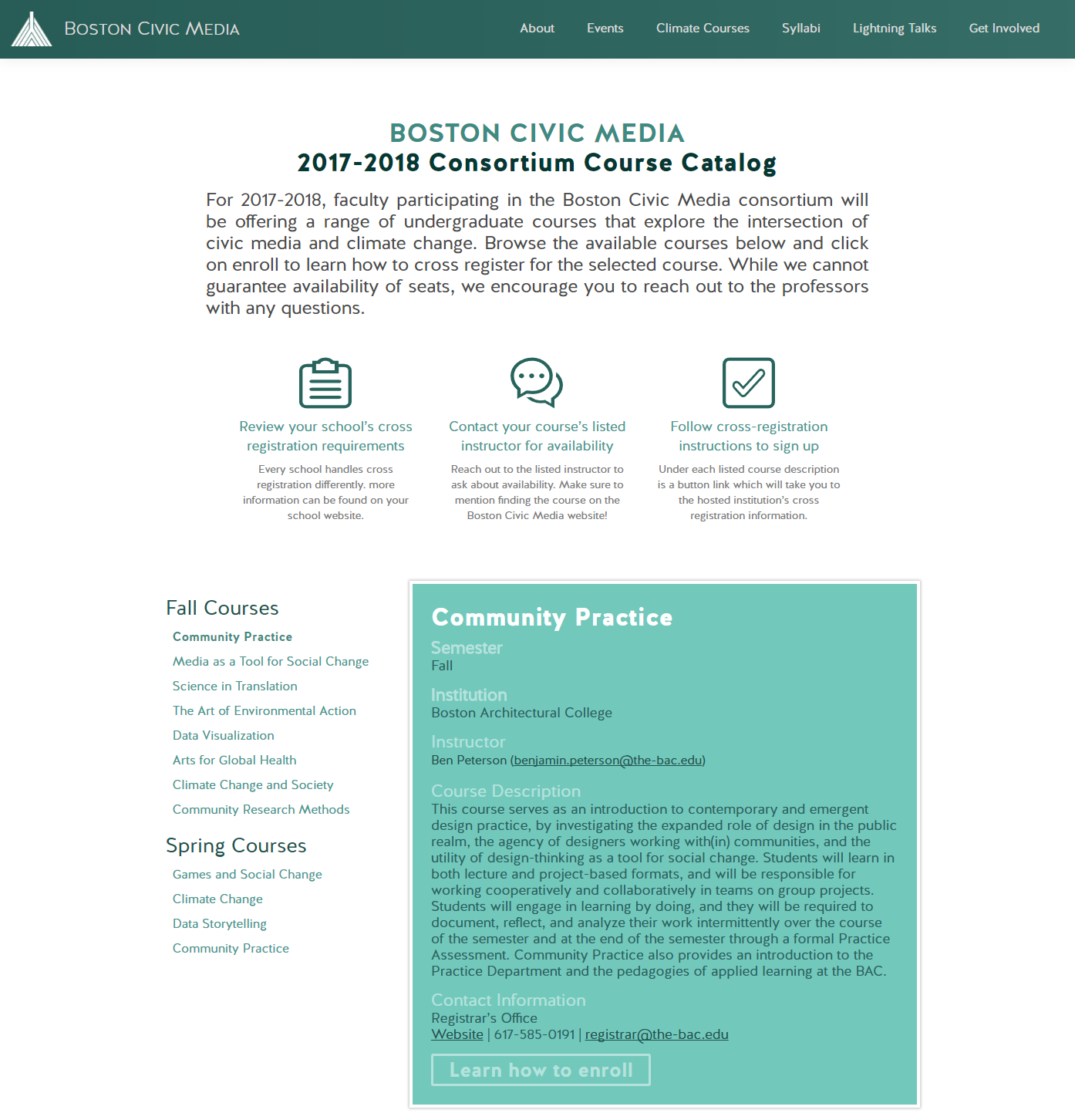 WHAT IS BOSTON CIVIC MEDIA?
A web portal which allows college students to cross register for classes across universities. This project was a small feature of the larger Boston Civic Media Website.
​​​​​​​
Led product feature design and coordinated full site review with project manager and client. Full UX design and mock design. Led QA process up to and through release.